Hey Friends!
I just wanted to let you know that
there is a giveaway on Five Heart Home this week
and our sweet Priscilla is on full display, along with several other Mother's Day goodies in a gift basket.
Click over to enter
and then share your joy by
pinning the post
, tweeting, and
sharing on facebook
.
If you haven't already clicked over to enter, Five Heart Home is one of our
Advertising Affiliates
! And, we are so proud to have partnered with
such an amazing blog
. I just found out that Samantha's (founder of FHH) recipe for
Glazed Ham and Freshest Spring Veggies
was featured on People.com! How awesome is that??? And, let's not forget her
Triple Chocolate Banana Bread
(our most highly visited blog post EVER!)
We are forming new partnerships all the time and would love to work with you as an individual affiliate, or if you have a blog we would love for you to consider
our Advertising Affiliate program
- it comes with several great perks...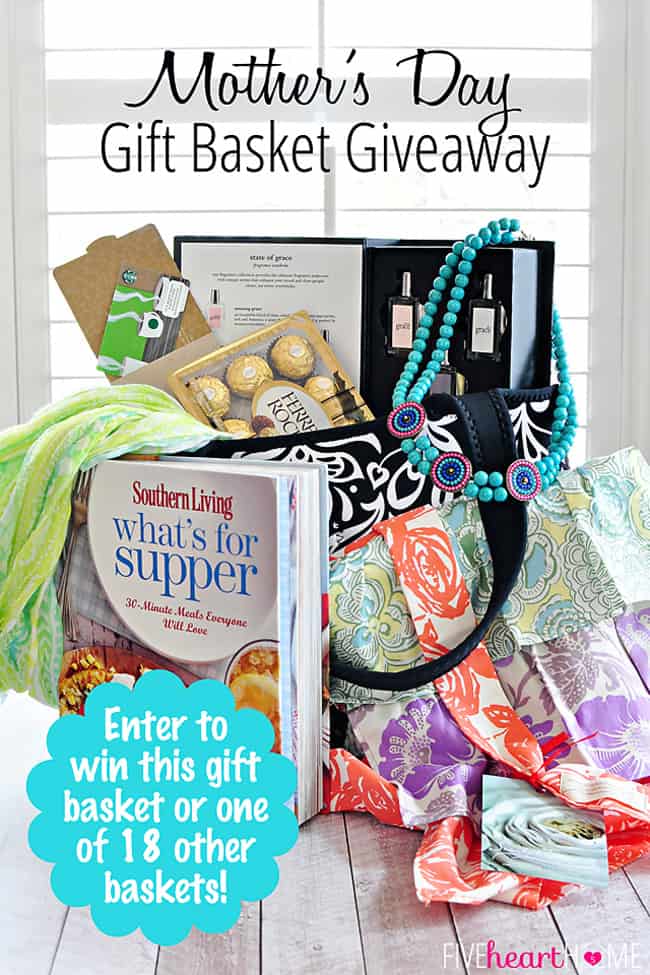 Our
Priscilla apron (Reg. $36, Giveaway Winner FREE)
is one of our most popular styles to date and we only have about 10 or so remaining in stock. As you probably remember, all of our patterns are limited edition and once they are gone they are gone. So, if you can't wait to find out if you won the giveaway go ahead and pop on over to make a purchase.
Use "giveaway" for 20% off your order of $30 or more (now through May 10th).
So,
stop by Five Heart Home
, enter, and then stay a while and take a look at all of the delicious recipes that Samantha has to share!